Networking | 2012-02-11 03:30:45
I thankfully received the extra 6 usb to serial cables today aswell as the Sunix USB PCI adapter. The GNS machine was rebooted, the drivers were loaded for the Sunix automatically and the additional usb to serial cables were registered without a hitch! For the first time since I started this quest I am able to console and telnet to all of my devices – I guess now the actual work starts.
Below are some new photos of the lab and telnet/console sessions to all of the devices.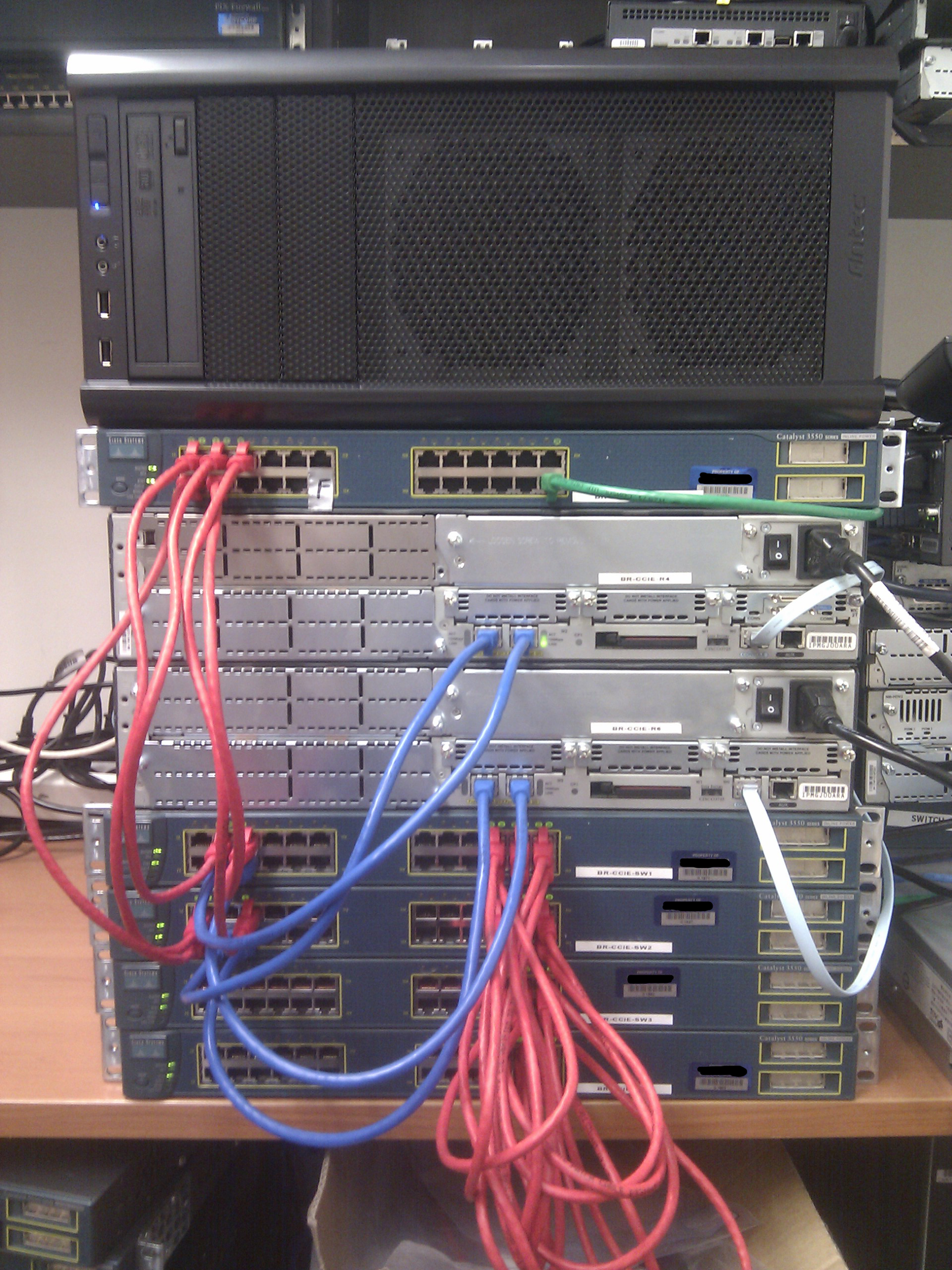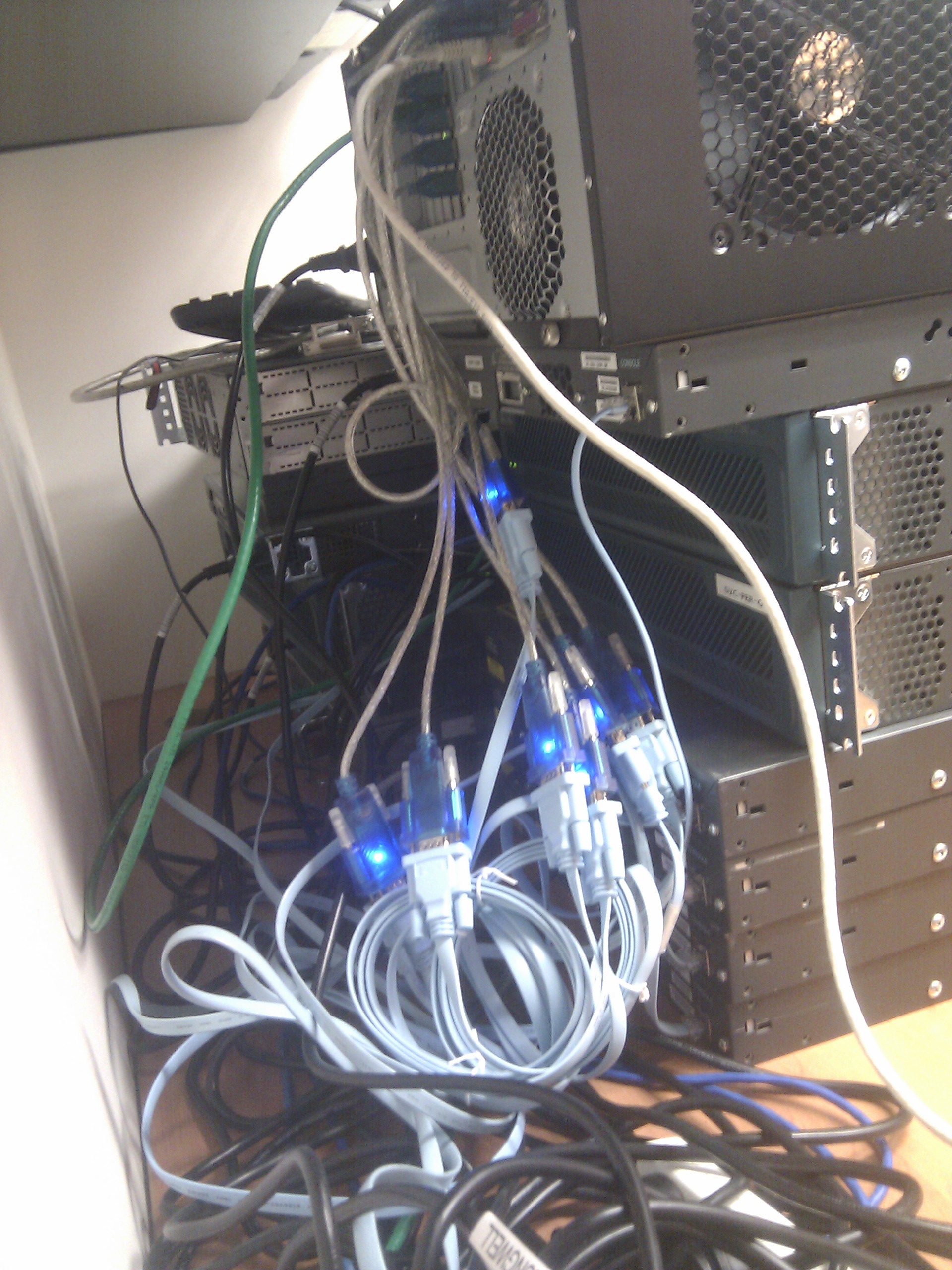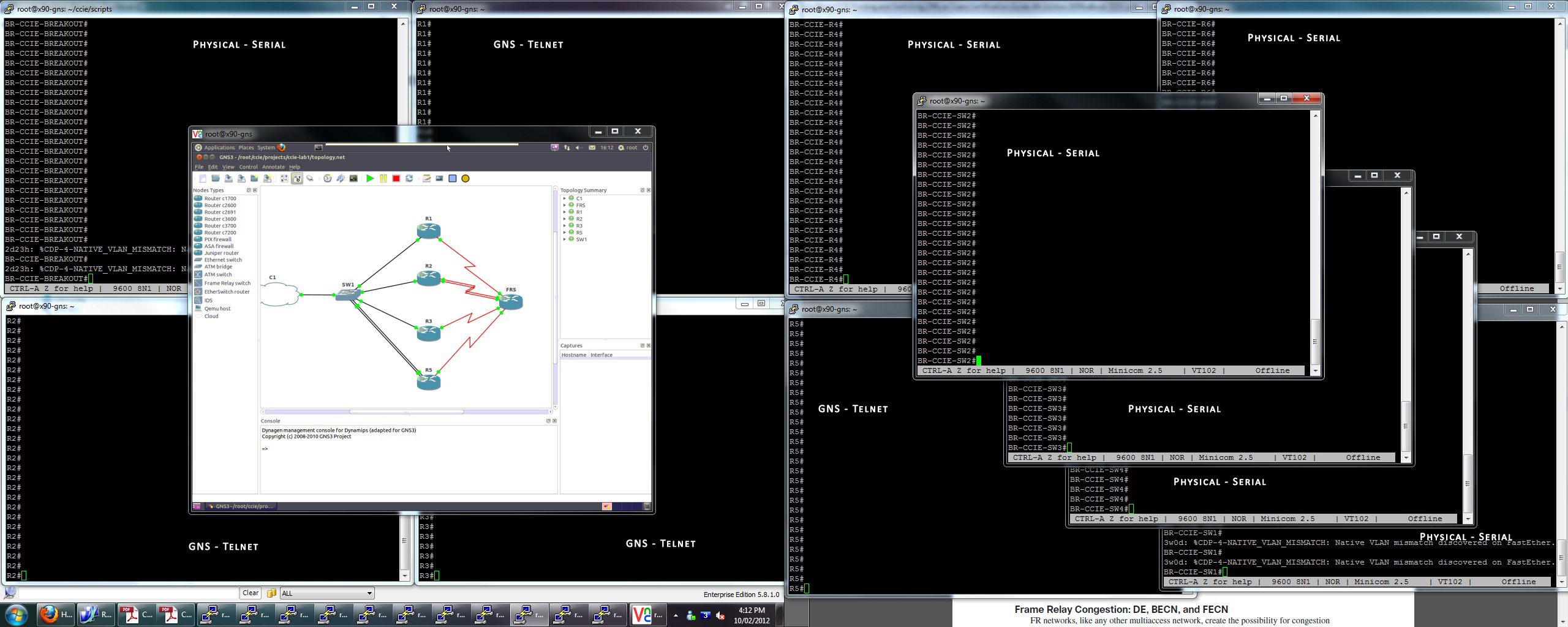 More ranting and rambling bound to come now that config can begin.